12 Important Schemes by Narendra Modi Government That You Must Know
5 min read
During the 4 year rule, the Modi government seems to be working with their own election promises. Most recent surveys show that people are happy with the initiative in progress. Although the output is yet to be seen, the progress is still looking promising. We take a look at some of the important plans that every interested should know, which is important for SSB:
1. PRADHAN MANTRI Jan Dhan Yojana:
Launched on August 28, 2014
The objective of the "Prime Minister Jan-Dhan Yojana (PMJDY)" is to ensure the availability of various financial services like basic savings bank account, access to need-based loans, remittance facilities, insurance and pension, or access to weaker sections. Low income group
The benefits of plans
1. Interest on deposits.
2. Accidental insurance cover of 1 lakh rupees
3. No minimum balance required
Life Insurance Cover of Rs 4.30,000
5. Overdraft facility after 6 months.
6. Pensions, access to insurance products.
7. RuPay debit card.
8. Overdraft facility up to Rs. 10,000 / – per house is available in only one account per house.
2. MUDRA BANK YOJANA: (Micro Unit Development and Refinance Agency Bank)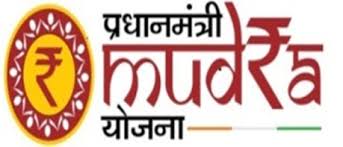 Launched on April 8, 2015.
MUDRA will provide loans up to 10 lakhs to small entrepreneurs and work as regulators of microfinance institutions. The purpose of the scheme is to encourage entrepreneurs and small business units to expand their abilities and reduce indebtedness.
The schemes given by MUDRA Bank are:
Shishu-The Starters-Cover has a loan up to Rs 50,000
Kishor -middle-level finance seekers have a loan of more than Rs 50,000 and the amount is Rs. Up to 5,00,000
Tarun- growth seekers want Rs. A loan of more than Rs. 5,00,000 is included and Rs. 10,00,000
3. PRADHAN MANTRI JEEVA JYOTI BIMA YOJANA:
Launched May 9, 2015.
This is a government supported life insurance plan. It is open to all the sects of Indian citizens
Age range: 18 to 50 years
Annual Premium- Rs.2,00,000 per life cover for Rs.30 per year
4. PRADHAN MANTRI SURAKSHA BIMA YOJANA: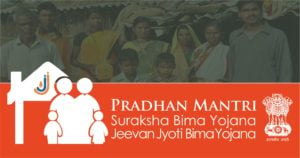 Launched May 9, 2015.
Government plan is accident insurance and is affordable for people of all sects.
Age range: 18-70 years
Annual Premium: Rs 12 per year.
Coverage: For accidental death and partial disability Rs. 200,00 and Rs. Complete Disability of 1,00,000
5. ATAL PENSION SCHEME:

Launched May 9, 2015
The Atal Pension Yojna is targeted at the workers of the unorganized sector. Upon benefiting the contribution, beneficiary will receive a guaranteed pension of Rs. 1000 to Rs. 5000 per month. Which contributes 50% of the total contribution or Rs.1000 less, whichever is less.
Age range: 18-40 years Pension will start at 60 years of age.
Pension will start at 60 years of age.
6. PRADHAN MANTRI SANSAD ADARSH GRAM YOJANA:
Launched on October 11, 2014
Under this scheme, MPs will be responsible for developing socio-economic and physical infrastructure of each village till 2019. Total 8 villages by 2024 Ideal village should be developed further till 2019 by 2016. Total 6433 Model 2024 will be made up of 265000 Gram Panchayat villages.
7. Deen Dayal Upadhyaya Gram Jyoti Yojana:
DDUGJY is a scheme of the Government of India, which aims to provide continuous power supply to rural India. This is one of the important initiatives of the Modi Government and its objective is to supply 24 × 7 uninterrupted power to all households. Under the scheme, the government has planned to invest Rs 75,600 crore for rural electrification. This scheme will replace the existing Rajiv Gandhi Grameen Vidyutikaran Yojana.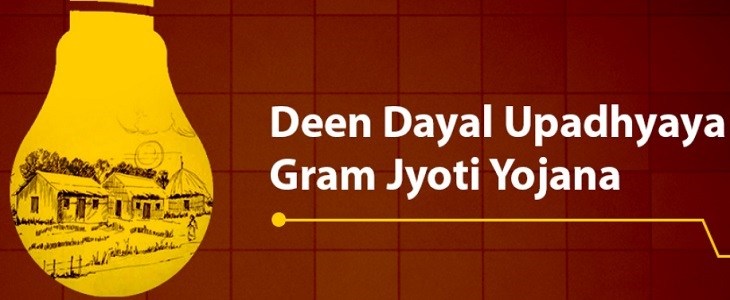 Special Tip: Download the GARV APP from the Play Store and get real-time updates related to this initiative.
UDAAN PROJECT:
Special Industry Initiative J & K Industry Udaan's plan is to provide skills in major high growth areas over a period of five years and to increase the employment potential of 40,000 youth. This scheme is being implemented by National Skill Development Council (NSDC) and Corporate Sector in PPP mode.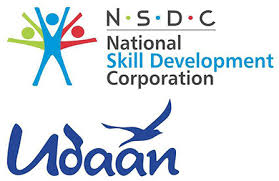 Udyan's goal is to provide a platform that empowers girls and provides them with opportunities to learn better. The Ministry of Human Resource Development (HRD) is designed to provide a broad platform for students seeking engineering and higher education, who assist in the preparation of IIT-JEE while studying in class 11 and 12.
9. Digital India:
Government of India has started Digital India program with vision to transform India into a digitally empowered society and knowledge economy.
Launched on July 1, 2015.
Digital India is based on three main areas –
1. Digital Infrastructure as a Utility for Every Citizen
2. Demands for governance and services
3. Digital empowerment of citizens
Pillars of Digital India –
1. Broadband highway
2. Universal access for phones
3. Public Internet Access Program
E-governance – improving the government through technology
5. E-Revolution – electronic delivery of services
6. Electronics Manufacturing – Target Net Zero Import
7. IT for jobs
8. Initial crop program
10. Skill India:
Launched by PM Narendra Modi on July 15, 2015
Skil India is focused on creating jobs for the youth, the government has decided to revive the ancient industrial training centers to provide skills to more than 20 lakh youth every year and to create 500 million jobs by 2020. This initiative was launched on the occasion of World Youth Skills Day. Samsung recently signed a major agreement to impart hands-on training to the youth and to improve skills at the same time.
11. MAKE IN INDIA: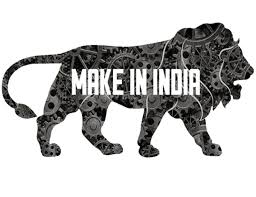 Launched on September 25, 2014.

The main purpose of the Make In India initiative is to:
To promote India as a manufacturing center.
Economic change in India
To eliminate unnecessary law and regulation.
25 areas have been included in the Make In India Scheme. Some sectors are automobiles, chemicals, IT, pharmaceuticals, textile, leather, tourism and hospitality, design construction, renewable energy, mining and electronics.
12. SWACHH BHARAT: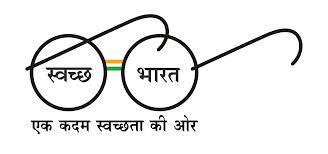 Launched October 2, 2014
Swachh Bharat Abhiyan is a national campaign aimed at meeting the vision of the Indian government.
Clean India till 2 October 2019 Based on open defecation and solid waste management practices recently released by the Ministry of Urban Development, a performance ranking on the Clean India campaign of 476 cities of the country.
The top 10 cities are: Mysore, Tiruchirapalli, Navi Mumbai, Kochi, Hassan, Mandya, Bengaluru, Thiruvananthapuram, Halisahar, Gangtok.
To crack an SSB interview, you suggest getting the "Let's Crack SSB Interview" book from Amazon.