Know The Process Of Making Natural Hand Sanitizer?
3 min read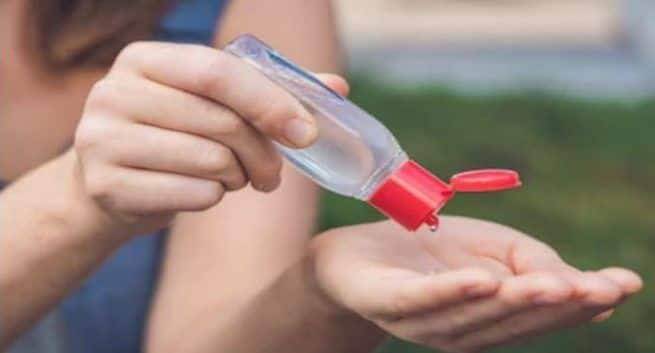 When you are not supposed to go outside, and you need a sanitizer to clean your hands what you do? You have one of the options that are homemade sanitizer which is made with the natural ingredients to use instantly. Here you can know the making of natural sanitizer in simple steps. 
Homemade Sanitizers Preparation:
Alcohol-Based Hand Sanitizer:
To prepare this antibacterial hand sanitizer make sure to take one plastic container and add rubbing alcohol or vodka, add pure aloe vera gel, 5 to 6 drops of essential oil, for example, lavender, cinnamon, clove, or peppermint and mix it well with Spoon and then transfer it to the bottle and put one funnel inside it to use same as sanitizer hand wash which you bring from store.
Witch Hazel-Based Hand Sanitizer:
People who don't want to prefer alcohol to put in hand, which gives a bad and strong smell, also which gives drying impact on their skin will avoid that and prepare this natural one. Tree oil which are used in these processes will give you additional antibacterial benefits. 
To prepare these take 1 cup of real aloe vera gel and take 1 1/2 spoons witch hazel and take tea tree oil measurement that depends on how much thickness you need, seven drops of essential oils like lavender and peppermint now mixing it in a bowl with the help of Spoon and transfer it to the plastic bottle and add Funnel to use.
Hand sanitizers used for utilizing instantly when there is no water or soap to wash hands. It keeps you comfortable and uses as usability and effectiveness in killing those germs if you use these natural gels, which offers you more enormous benefits to increase your immunity as well as it used in change your health. Utilizing essential oils in homemade hand gel is definitely kill dangerous bacteria and various other germs as well as fungi.
Witch hazel includes an essential portion of alcohol, but it is not hard on your skin yet manages effectively. Still, you leave this if you require to get an alcohol-free gel. Also, aloe vera hydrates and gives the nourishes on your skin, without making any dry. Moreover, you can additionally choose to consider vitamin E in this if you want to increase its benefits and prolong the solution's shelf life.
What Is The Right Process To Apply?
The handy and comfortable hand sanitizers act as an important thing in your daily activities that use in the right way. It is the best option to defeat away germs, make sure to apply a small amount of hand sanitizer gel on your hands and rub both hands oppositely to spread all the surface of the hand. 
 Then wait for some time till it evaporates completely. Don't try to wash or wipe out and additional gel which justify.
These homemade hand sanitizers are good smelling hand sanitizer and they are very useful for children who have sensitive skin. Because the sanitizer which you buy outside the store may mix with alcohol which keeps your kid's skin irritative and some will get allergies due to that.
Also, the people who are suffering from any skin issues need to use this natural sanitizer to clean their hands, which keeps bacteria-free. It is also cost-effective and can be prepared with home available ingredients.