Cosmetic Dental Treatments -Various Ways to Improve Your Smile
4 min read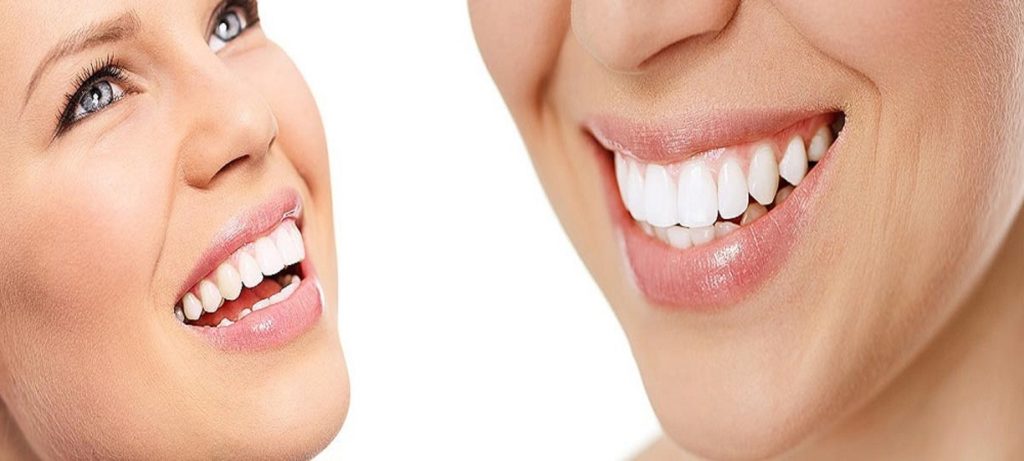 How a Bad Smile and Teeth Can Affect Your Life?
Making a good first impression is important and having a beautiful smile can help you project confidence and a positive attitude. Not only does the appearance of your teeth affect your self-esteem, a misaligned or discoloured smile can also have severe health consequences beyond your oral health. Unfortunately, not everyone is born with perfectly straight white a tooth which is where cosmetic dentistry can help.
Various Ways to Improve Your Smile through Dentistry
Available Treatments
1. Dental Bonding
Dental bonding is the quickest and simplest method to correct cosmetic flaws in your teeth; it is also the most affordable. Bonding cement is made from tooth-coloured composite resin and is matched to your tooth colour, then used to fill in any gaps or cracks in your teeth. The bonding agent is then exposed to UV light to harden the cement. Finally, the filled in tooth is shaped and smooth to achieve a natural finish.
2. Dental Veneers
Dental veneers are a thin shell of porcelain or composite material that is applied to the front of the tooth to cover gapping, crookedness and discolouration. During the procedure a small amount of enamel is shaved off the tooth to receive the veneer, and the veneer is adhered using dental cement.
Various types of veneers offer different results. Porcelain veneers offer the most natural-looking coverage, while composite veneers provide an opaque look. Composite veneers are designed to last for around 5 years before they need replacing, while porcelain veneers can last up to 15 years.
3. Dental Crowns
A dental crown is a fixed prosthetic device that is used to completely "cap" a tooth to cover up dental flaws. They can be used to fix alignment, severe discolouration and gapping. Crowns can be attached to dental implants for a longer lasting and more stable solution.
After the affected tooth is filled and shaped, your dentist will take an impression of the tooth and the adjacent teeth then send the impression to a lab to create the permanent crown which will be fitted at your next appointment.
4. Teeth Whitening
Teeth whitening is a simple procedure that instantly brightens your smile.
The most popular methods used by dentists typically use a bleaching agent containing concentrated hydrogen peroxide that is applied directly to your teeth after the dentist has installed a protective shield over your gums. The bleaching agent is then exposed to UV light or a laser to accelerate and enhance the whitening process.
Studies on professional whitening suggest that this method can whiten teeth several shades lighter in a single session.
5. Dental Implants
Dental implants are used to replace missing teeth after extraction or trauma. These are the most stable and long-lasting cosmetic dental solution for missing teeth and are the closest option to your natural teeth.
The process is usually performed by a maxillofacial surgeon who will extract the affected tooth and clean the wound site, then insert a titanium screw into the jawbone. Once the titanium has healed and fused with the jawbone, usually after several months, an abutment is attached to the implant, and a crown is placed on top.
6. Dental Bridges
Dental bridges close the gap between one or more missing teeth by attaching a false tooth to 2 anchoring teeth either side of the gap.
7. Enamel Shaping
Enamel shaping is the process of contouring your teeth to achieve the desired shape. It is ideal for treating minor cosmetic issues, including crowding, rough edges, and overlapping teeth.
Enamel shaping can be used to round off excessively pointed teeth, smooth out chips and crevices, and shorten long teeth.
If you are interested in enamel reshaping for minor cosmetic flaws, talk to your cosmetic dentist in East Grinstead.
8. Braces Systems
Braces are used to correct alignment issues of the jaw and teeth. They work by applying a constant force to the teeth to gradually move them along the membrane above the jawbone into the correct position.
There are various styles of braces, including traditional metal braces that are composed of metal brackets which are adhered to the front of the teeth and connected by arch wires. Occasionally rubber bands will be used to exert additional force.
Ceramic braces are similar to metal braces; however, they are constructed from clear plastic brackets, and tooth coloured wires for a more discrete orthodontic solution.
9. Gum Reshaping
Gums can be too short causing your teeth to appear small or can appear too long usually as result of gum recession which can have negative consequences on your oral health. The appearance of your gums can be addressed using gum reshaping techniques.
Gum reshaping is performed in the dentist's surgery using either a scalpel or a laser tool to contour and seal the gums. The dentist can also use the laser to remove built up bacteria in the hollows between the gum and tooth to prevent infection.
10.Fixed Dentures
Dentures are used to replace multiple missing teeth and, in some cases, the entire upper or lower arch. They can be either partial or complete and typically consists of a gum-coloured acrylic plate and acrylic prosthetic teeth. Removable dentures rest on your gums, but they can be secured with strategically placed dental implants for a secure fit and additional health benefits like jawbone stimulation.
About the author:
The Smile Gallery, a Private and NHS Dentist in East Grinstead ,West Sussex. Dr Rahul Nehra and Dr Aak Gautam are the principal dentists who genuinely cares about our patients and ensures to create a relaxing atmosphere at the clinic from the start of your dental journey with us.